Keynote Speakers
Prof. Gustavo R. Alves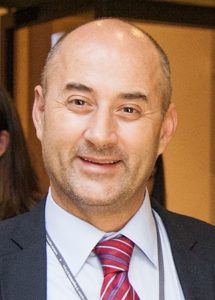 Gustavo R. Alves graduated in 1991 and obtained an MSc and a Ph.D. degree in Computers and Electrical Engineering in 1995 and 1999, respectively, from the University of Porto, Portugal. He is a professor at the Polytechnic of Porto – School of Engineering, since 1994. He has authored or co-authored +250 publications, including book chapters and conference and journal papers with a referee process, and also co-edited 2 books.
He was involved in 19 national & international research projects. His research interests include engineering education, remote experimentation, and design for debugging & test. He served as program co-chair of the 1st and 2nd International Conferences of the Portuguese Society for Engineering Education (CISPEE2013 and CISPEE2016), of the 3rd Experiment@ International Conference, and as general chair of the 11th Remote Engineering and Virtual Instrumentation (REV2014) conference and of the 3rd Technological Ecosystems for Enhancing Multiculturality (TEEM2015) conference, and also as a Program Committee member of several international conferences.
Dr. Alves is the present President of the Portuguese Society for Engineering Education (SPEE), a senior member of the Institute of Electrical and Electronics Engineers (IEEE), and the Global Online Laboratory Consortium (GOLC), the Portuguese Engineers Association (OE), the Association for Computing Machinery (ACM), and of the Virtual Instrumentation Systems in Reality – Special Interest Group (VISIR-SIG). He has served as the guest editor at the International Journal of Online Engineering (iJOE), the International Journal of Engineering Pedagogy (iJEP), the IEEE Latin-American Learning Technologies Journal (IEEE-RITA), the European Journal of Engineering Education (EJEE), and Computers in Human Behavior (CHB). He currently serves as an Associate Editor for the IEEE Transactions on Learning Technologies.
---
The details of the keynote will be available soon.